Hello stampers and welcome back to our Team Swap Monday series! My stamping teammates and I create designs from our new catalog, we swap our cards, and then I love to share the designs with you each Monday.
Today's card is designed by Gayle. She used the Peaceful Reflection stamp set. The white embossing on black is stunning, and the vellum adds more texture and softness. It is a truly peaceful stamping layout.
The Peaceful Reflection stamp set has several images for creative layers and reflections. Surprise - I have two designs to share today!
Jeannette made this design. I like how her dragonflies are skimming along the flower tops. She chose a sentiment from the Petal Palette stamp set (Gayle did too). The font coordinates strikingly with the Peaceful Reflection flower style.
You can shop for the Peaceful Reflection stamps here.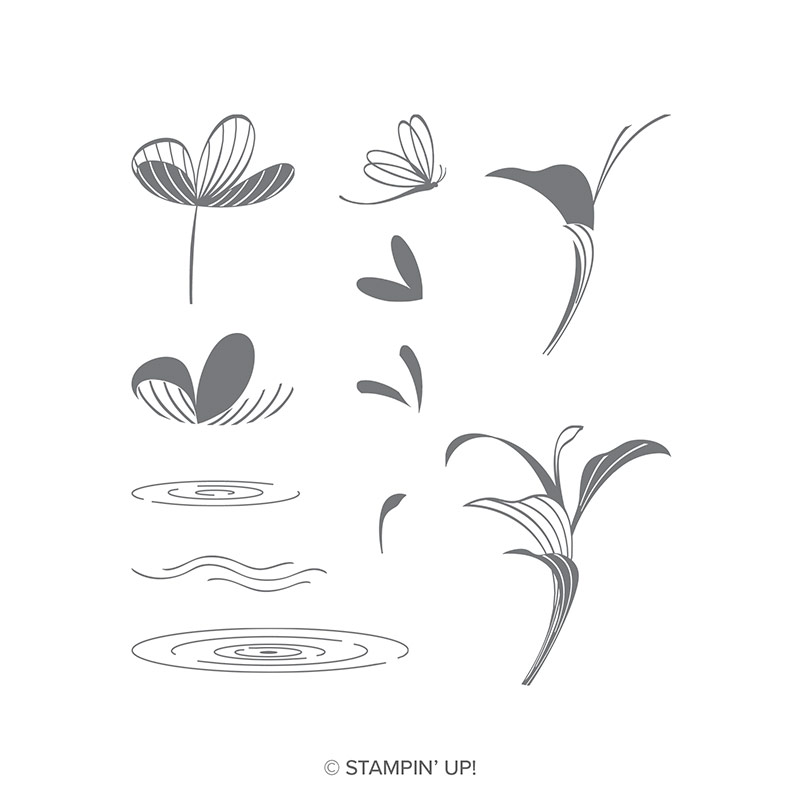 You can see another design, made by me, using this Peaceful Reflection stamp set here. I hope you are inspired to try this reflection technique with this new stamp set.
Please contact me with any questions. If you don't have a demonstrator, then I am happy to help you get started with an order and be your demonstrator. My online store is open 24 hours at http://bit.ly/shopwithJaney

Monday is usually Team Swap Monday.
Wednesday and Friday/Saturday feature designs made by me.
Thank you for joining me today, please leave a comment to say "Hello" - it makes my day to see your comments!