Discounts over 60% off starting today - do not wait to order, supplies are limited and will sell out!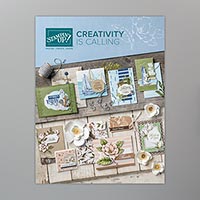 Annual Catalog Retiring Product List
All products are while supplies last!

Single Stampin' Blends are discontinued going forward. Stampin' Blends will only be sold as Combo Packs of Light and Dark together.

Bundle pricing is discontinued with the publication but often the stamps, dies, or punches will carry forward as individual products.

Buy your retiring In Colors today - ink refills, card stock, markers will all sell out soon.

January - June 2020 Mini Catalog Retiring Product List
Shop the Online Store
If your order is $150+ then you will earn your own Stampin' Rewards and do not use the host code.
Anyone that
orders $35+ you will receive the April IDEAS tutorial bundle to show my gratitude
! Customers are also welcome to order the IDEAS tutorial bundle without a product order or to send as a gift, use the IDEAS button in the right column.
NEW 2020-2021 ANNUAL CATALOG
How to Get a New Catalog:
If you have shopped with me in the last 6 months you will automatically receive a complimentary catalog and first order coupon from me at my catalog pick up on May 28th (note this is a new date!) or out of state will be shipped to you via Stampin' Up! in May.
*Please make sure I have your most current address.
If you have not shopped in 6 months or are new to me and do not have a demonstrator you work with and would like a catalog please contact me via email with your mailing address: janey@inspiredstamping.com
UPDATES
Stamp Club 2020-2021 will be forming soon. Would you like to be a member to stamp with my clubs each month? I'll have the new forms ready at the end of the month, so contact me if you want to be on my list.
Stamping Bingo is coming May 16th - mark you calendar! We're all ready for laughter, fun, prizes, stamping, and to see each other! Get registered now at the events link below ↴
Please contact me with any questions. Are you looking for classes? Register for your favorite virtual classes here: http://bit.ly/BoiseStampEvents
Thank you so much for your support - I want you to enjoy this link to my tutorial bundle from my RCTC co-op group. These are strictly for your personal use, download the individual files to your computer. Please let me know if you enjoy them?!?
RCTC Tutorial Co-op Bundle